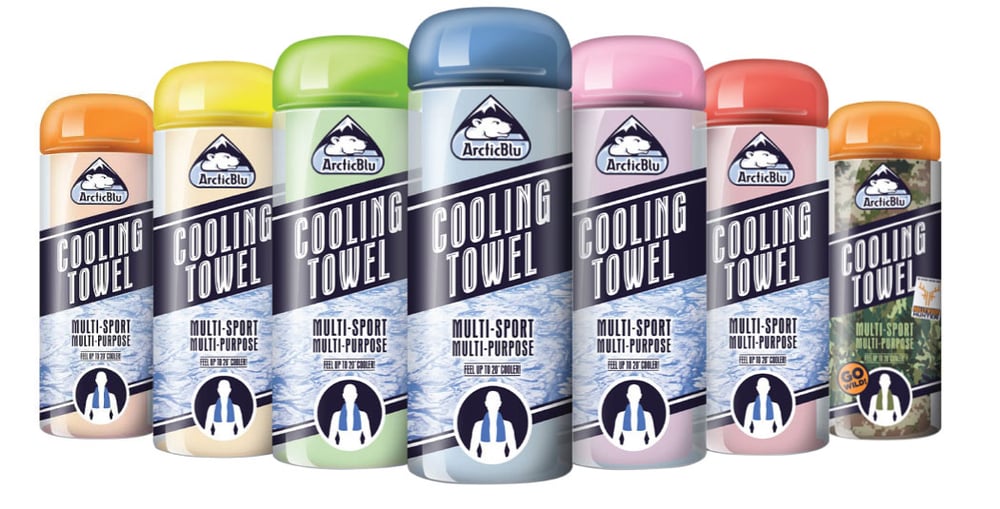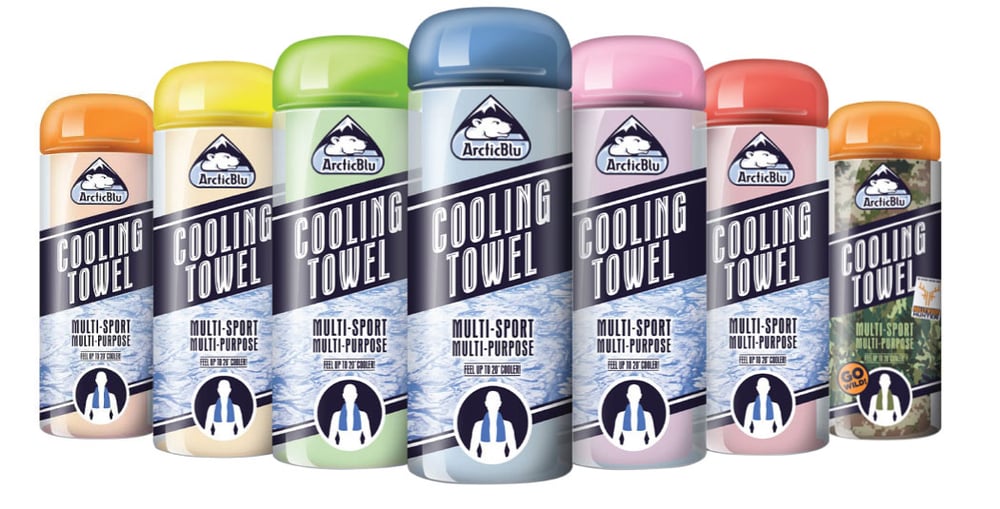 ArcticBlu from Gnu
$15.00
Special price: 2 towels for only $20.00
(Warehouse 1)
Wet - Wring - Wear for hours of a cooler you on a hot day inside or out or in a hot work place.
Restore - Rejuvenate - Recover
America's Choice in Cooling towels
Stays cool 2-4 hours
Machine washable
Can be used to reduce potential of heat stroke
Available in 8 colors including Camo
Custom imprinting of your logo available, contact us for pricing.
The Hitchhiker's Guide to the Galaxy has a few things to say on the subject of towels.
A towel, it says, is about the most massively useful thing an interstellar hitchhiker can have. Partly because it has great practical value -
Ask about our fund-raiser program for your high school booster club or other organizations!